REFLEXIO DESIGN
Reflexio Design is a distribution company of leading and distinctive high quality design products, floor to ceiling inclusively. We partner with European design manufacturers such as Vecta Design for whom we proudly are the number 1 Distributor in Canada, to bring exclusive products to the Canadian market. Our focus stands on the selection of manufacturers who are producing rich looking, high quality and unique products that we would use to totally metamorphose a decor. We are based in the Ottawa-Gatineau region with representation throughout Canada and Florida.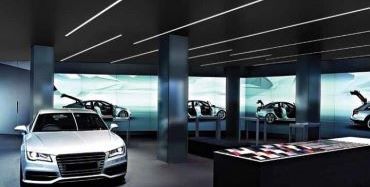 Reflexio Design is a community of construction and renovation experts, designers and industry representatives committed to interior designing and decoration. Through education, knowledge and experience sharing, we strive to bring the interior decor to a higher level by demonstrating and celebrating the powers of designing to positively change people's lives. Our team members and associated partners engage in a variety of professional skills and innovative yet environmentally-friendly products.
Reflexio Design inspires and enriches our clients, partners and members by promoting the value of interior designing, while providing indispensable knowledge and experiences that build and maintain our reputation and relationships. Reflexio Design excels in many areas of residential and commercial designing products.