How to get the visual appeal of a textured ceiling without the drawbacks
Textured ceilings can help create unique interior designs. They can provide a visually interesting feature that adds to the atmosphere and overall attractiveness of a room.
At the same time, however, textured ceilings have some drawbacks. Cracks can form easily, and the whole ceiling can be difficult to clean and repair. They may attract dust, which can stick in the texture and be almost impossible to remove. Ceilings made from fiberboard or plaster may be prone to staining and water damage from just the slightest bit of moisture. Other sturdier options such as wood paneling can provide a special look, but they are often heavy and more practical for walls instead of ceilings.
An attractive alternative to textured ceilings
Reflexio Design brings an alternative to textured ceilings. The company's state of the art suspended ceiling is made from panels that avoid many of the main drawbacks of textured ceilings while also providing a visually interesting appearance.
Because they are made of an aluminum composite material, the smooth panels of a Reflexio ceiling do not collect dust, and they can be easily cleaned. The material also means that, unlike fiberboard drop ceilings, the Reflexio ceiling is water resistant and will not stain, even in moist rooms like bathrooms or kitchens.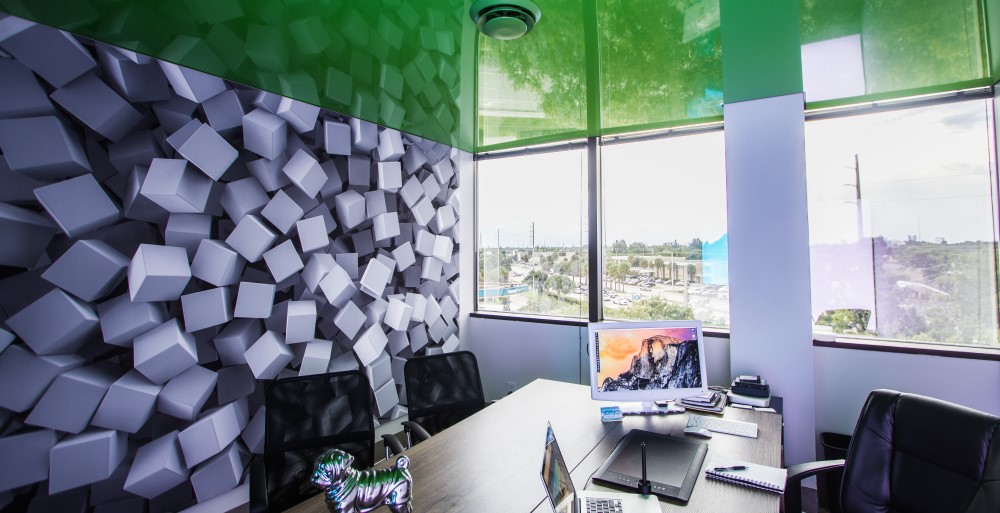 Both practical and attractive
But what about from a design perspective? Textured ceilings are visually appealing, but so are Reflexio's products. The reflective surface gives rooms another dimension. Also, unlike some textured ceilings, which can feel dated, the reflective panels create a clean, modern look.
Because the panels are available in different colors, designers have a lot of flexibility. Reflexio can even print an image or, in the case of an office or retail location, the company slogan or logo on each panel of the ceiling.
Textured ceilings can be very attractive. Reflexio has managed to create a ceiling that has the visual appeal of a textured ceiling without exposing the owner to any of the drawbacks related to cleaning and maintenance.