REFLEXIO CONCEPT & DESIGN
Reflexio is the largest distributor and manufacturer of reflective ceilings in Canada. As we expand our services in major cities and towns throughout the country, we are seeking qualified contractors to join our team.
This is an ideal opportunity for any building and remodeling professional who wants to offer a new range of high-end products to their clients. Reflexio's products - stretch ceilings, suspended ceilings and related wall products - have a trusted reputation when it comes to quality, durability and functionality.
Training and certification
We provide remote onsite and direct training for a minimum fee (to cover basic tools and materials). This service is available to any contractor who meets the requirements and is qualified to become a Reflexio Certified Installer. We also have certification opportunities for businesses that would like to become Reflexio Authorized Distributors.
The goal of the certification process is to help contractors and their employees gain the specific knowledge needed to take full advantage of Reflexio's products so that they can provide their clients and customers with the highest level of satisfaction every time they install Reflexio ceilings. When installed by a certified contractor, Reflexio's products retain their 10 year manufacturer's warranty.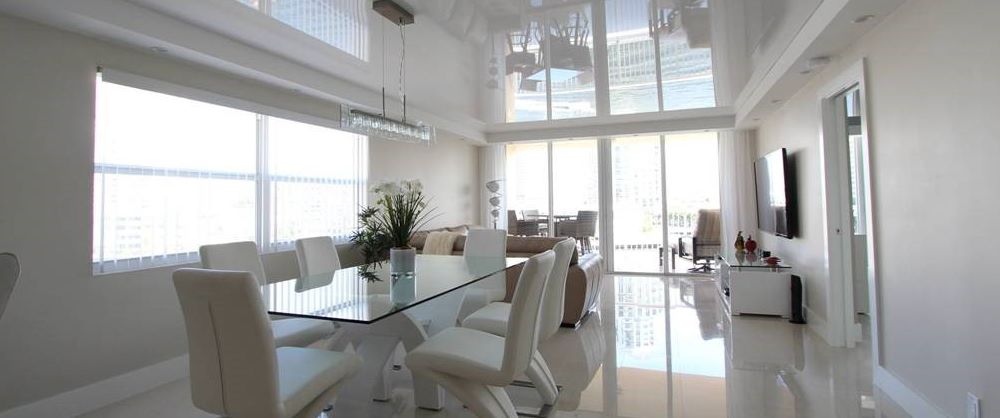 We want to work with the best
We value skilled construction professionals because we know that they can bring the full quality of Reflexio's products to the consumer. Our goal is to make the certification process straightforward for any contractors or companies that can provide this kind of workmanship. In short, we want to merge our reputation for quality with the reputation of Canada's best building and remodeling professionals.
Why work with Reflexio?
Our products are equally well suited for both renovations and new constructions. Reflexio has been used successfully in both residential or commercial settings. We have more than 4,000 installations in Canada and 50 years of European quality to back up our claims.
Reflexio products can be tailored for a client's specific needs. Our ceilings and wall covers can be customized in terms of color, pattern, printed images and logos, and even backlighting. This level of flexibility and the ability to customize can help certified installers give their customers exactly what they want when it comes to design.
The superior quality and customizable design will give installers a chance to provide something that their competitors cannot. Reflexio is also a practical product. Installation is relatively fast and, more importantly, completely dust free. This means that there is no need to remove or cover furniture during the project.